packing
Dimac Star
Shrink-wrappers with single lane for medium- speed productions
STAR-series machines are the best option for customers interested in a shrink wrapper suitable for medium-high productions. Depending on the machine model, the type of packaging and characteristics of the product, the production speed ranges from 35 TO 60 packages per minute.
close
OUTPUT CAPACITY: UP TO 60 PPM
TYPES OF PACKAGING: FILM ONLY, PAD AND FILM, TRAY AND FILM
PACKAGING MODELS
Dimac STAR
The STAR machines are available in the following versions:
BLUE STAR: up to 35 packs/minute
GREEN STAR: up to 45 packs/minute
GOLD STAR: up to 60 packs/minute
Depending on the set-up, this series can realise all the classic secondary packaging solutions.

DIMAC
STAR F


DIMAC
STAR P


DIMAC
STAR T

packs with film only

packs with flat pad and film

packs with tray and film
product benefits
MEDIUM/ HIGH SPEED PRODUCTION
STAR series machines are the best shrink-wrappers for medium-high productions
EASE OF USE
Ease of use and maintainance
RELIABILITY
Reliable performances with reduced machine foot print
VERSATILITY
Versatile machine – no need to change parts
STANDARD EQUIPMENTS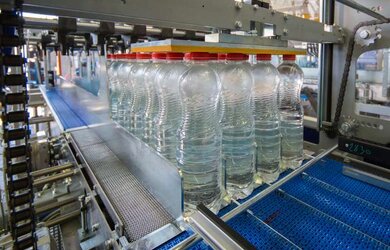 B.I. Separation up to 35 ppm
This system is composed of a metal conveyor mesh that guarantees the execution of the configuration required through a start/stop system. An upper pneumatic press stabilises the product in the post-separation stage.
C.A.D. Product separation up tp 45 ppm
Alternated separation system made up of a mesh conveyor controlled by a clutch/brake unit and synchronised upper rubber conveyor to stabilise products during the separation stage. The system is adjustable through a panel.
Continuous Product Separation up tp 60 ppm
Separation system with electronic control for medium and high speed. Product separation is carried out through a double pair of teeth, with infeed between the products from the bottom. It is easy to make adjustments during format changes.
Wrapping
Film-transport crossbar unit with bars for maximum accessibility to the wrapping area. The unit is equipped with settings to wrap a wide range of packets through simple manual adjustments controlled by digital counters.
Cutting Unit
The unit is fully accessible for inspection through the tilting conveyor in the upper part (worktop). This makes cleaning and maintenance operations easier, as there is no need to enter the lower part of the machine.
Blanks Magazine
High-capacity and easily adjustable to enable the use of different types of cartons and to make loads quicker. The device can be easily installed also on pre-installed machines in case a supplementary flat carton support is required.
Tray Formation
The tray formation device works continuously to enable the perfect placement of the tray around the product. The device can work with both right angle and octagonal blanks (optional). The unit is equipped with a hot-melt glue unit.
Heat Shrink Tunnel
Conveyor voltage is maintained constant by a counterweight in the final part of the tunnel. The tunnel is equipped with external regulation to optimise air flow according to the different configurations.
Standard Technical Features
MODELS
BLUE
GREEN
GOLD
Total length
mm

F 10500 - P 10500 - T 12810

F 11770 - P 11770 - T 14080
Machine width (+ electric panel)
mm
1200 (585)
1785
1200 (585)
Worktop height
mm
1070 - 1365
1070 - 1365

Standard Electrical
Features (*)

Total Power
km
F 78 - P 78 - T 83

F 78 - P 78 - T 83

F 105 - P 106 - T 110

Standard (*)
Air consumption
Nl/min
100
100
100
Air pressure
BAR
6
6
6
(*) Values are purely theoretical. We recommend contacting Dimac to assess the specific values for each project according to the products and materials used.