our
solutions
The Group production ranges from semi-automatic wrapping machines with smart technology to innovative automatic packaging solutions, industrial wrapping machines and case packers machine, palletizer, AGV &LGV shuttles, recycling solution and taylor made packaging solutions.
NEWS
& EVENTS
News
GENESIS THUNDER ROBOPAC CELEBRATES THE MILESTONE OF 100 MACHINES SOLD
09 November 2021
As we honour the landmark of 100 Genesis Thunders sold to the Packaging Sector, we are reminded just how important it is to listen to your customers challenges, innovate without compromise and to have the passion to be best in Class.
More info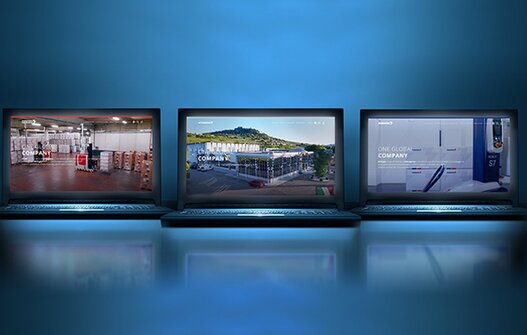 News
AETNA GROUP, OCME and ROBOPAC: a new digital image
27 October 2021
The three new websites outline a solid and cohesive Group vision. This is not just a simple restyling, this is a project that is part of a broader vision, aimed at giving digital visibility to the Aetna Group and its main brands: Robopac and OCME.
More info