---
NEXT
EVENTS
---
LAST
NEWS
News
MYROBOPAC THE NEW PORTAL FOR THE ORDERS MANAGEMENT
08 March 2021
One tool, many possibilities. MyRobopac, the new Aetna Group Service portal for Robopac Machinery, Systems, Packers and Palletizers solutions, is now online.
More info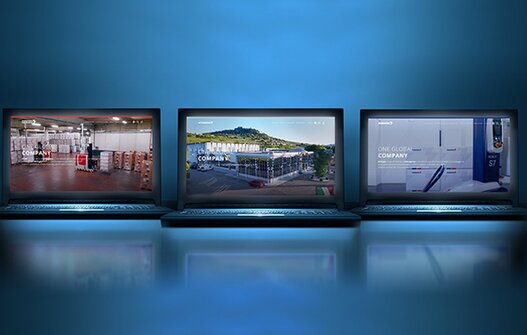 News
AETNA GROUP, OCME and ROBOPAC: a new digital image
27 October 2021
The three new websites outline a solid and cohesive Group vision. This is not just a simple restyling, this is a project that is part of a broader vision, aimed at giving digital visibility to the Aetna Group and its main brands: Robopac and OCME.
More info
News
GENESIS THUNDER ROBOPAC CELEBRATES THE MILESTONE OF 100 MACHINES SOLD
09 November 2021
As we honour the landmark of 100 Genesis Thunders sold to the Packaging Sector, we are reminded just how important it is to listen to your customers challenges, innovate without compromise and to have the passion to be best in Class.
More info
---
CASE
STUDIES
Case studies
HEINZ BÉNÉDICTA
Thanks to the extreme flexibility and ergonomics of its end-of-line solutions, Prasmatic has recently concluded an important project for the Heinz-Bénédicta Group.
More info
Case studies
ACQUA CERELIA
Acqua Cerelia, the historic brand based in Bologna and market leader in the production of mineral water, has chosen Dimac and Robopac Systems to modernize its end-of-line.
More info
Case studies
CONSERVE ITALIA
The collaboration between Robopac and Conserve Italia is historical, with actions mainly targeted at the French plants and Pomposa plant - one of the largest food factories in Italy - and aimed at the replacement of individual machines. In 2017 Robopac carried out a more complex project, which was the integration of a TC500 CW for glass bottles containing tomato puree to the already existing line.
More info